Posts EN
First Cyclone of the Season Could Target Northern WA This Weekend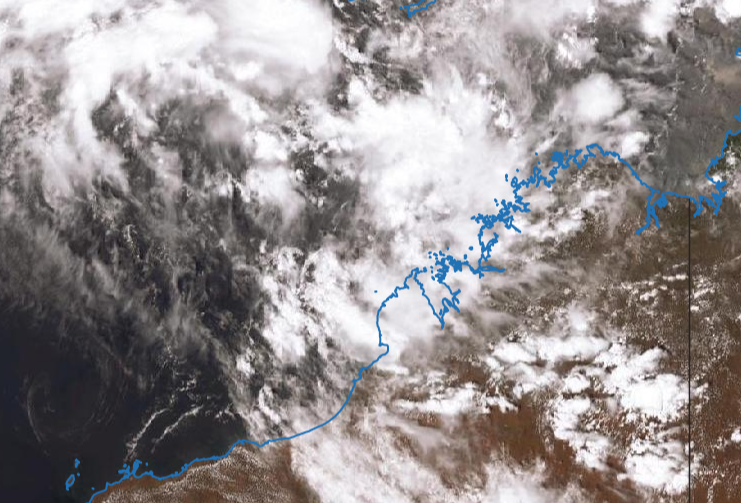 An active storm pattern has been affecting portions of the Australia tropics in the last few weeks. A tropical low is expected to develop out of this activity in the next few days, rapidly intensifying to become the first cyclone threat of the season. Northern portions of Western Australia can expect high winds and flooding rainfall this weekend through much of next week.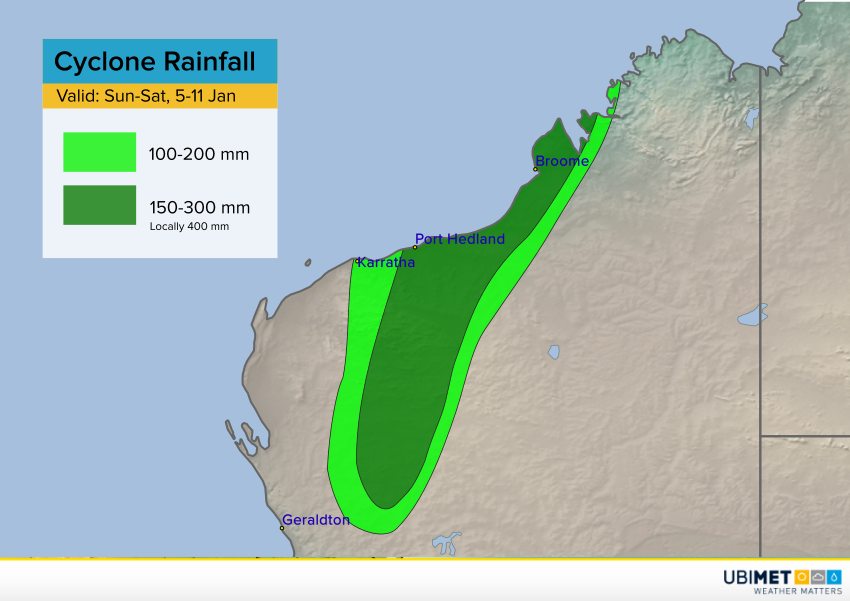 The Australian tropical cyclone season actually began in November, but no systems have been named yet. However, conditions are ripe for cyclone development over the Timor Sea north of Western Australia. Water temperatures there are 29-30 deg C with low wind shear in the upper levels of the atmosphere. There is striking agreement among our weather models that a tropical low currently spinning well offshore will move south and intensify in the next few days. Heavy rain bands will sweep onshore as early as late Saturday, however strong winds will probably wait until later on Sunday. The tropical low is expected to become a cyclone by late Sunday or early Monday.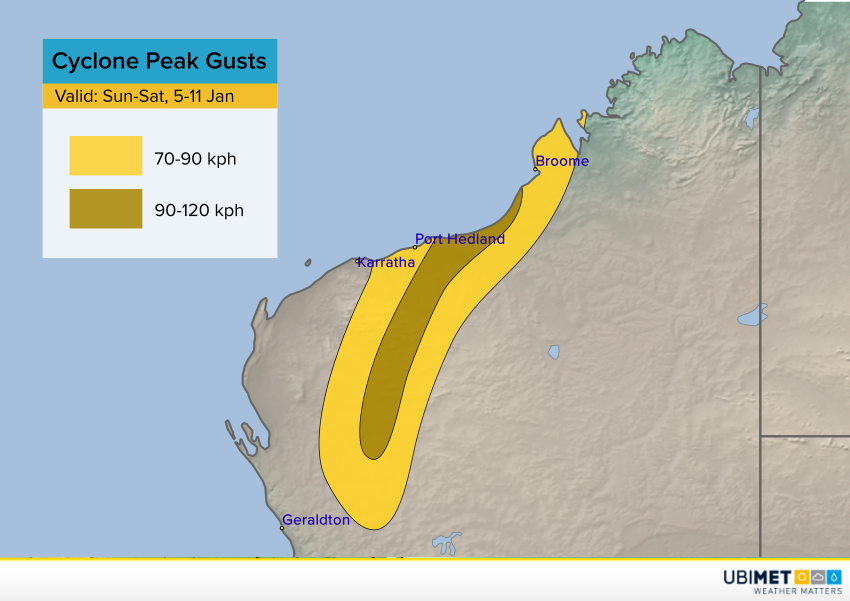 Model guidance suggests the cyclone will move slowly southwest along the coast of northern WA, then move south into the interior later next week. This slow movement will lend itself to very heavy rainfall amounts up to 300 mm, locally higher. Serious flooding can be expected. Damaging winds will occur over a somewhat smaller area, but brief gusts as high as 120 kph could lead to downed trees and power outages.