Posts EN
Cyclone Blake Weakens, but Another Storm Looming for the Northern Coast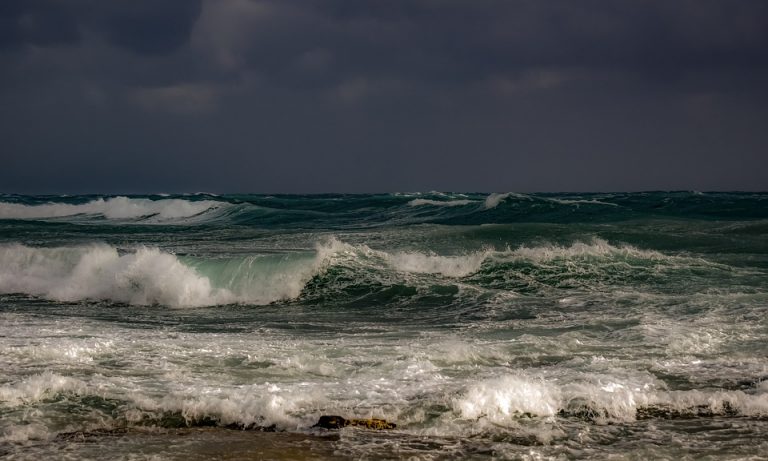 Cyclone Blake has moved onshore over northern WA and weakened to a remnant low. Tropical moisture will continue to stream into interior WA associated with the low. Flooding will continue to be a significant danger in these areas. Meanwhile, the active tropical pattern will continue with another cyclone likely to be named soon near the northern coast of NT. This potential cyclone will rake slowly across northern NT and northern WA through the weekend with heavy rains and high winds.
New satellite picture of Category 1 Tropical Cyclone #Blake at sunrise from @zoom_earth #CycloneBlake pic.twitter.com/eBiEPMKOew

— Zoom Earth (@zoom_earth) January 8, 2020
No significant damage has been reported over the sparsely populated portions of northern WA impacted by Blake in the past few days. A few stations have reported heavy rainfall around 150 mm. The remnants of Blake will continue to move slowly south over the next several days. Tropical moisture associated with the low will continue to flow into interior WA, leading to heavy rainfall approaching 300 mm in spots. Flash flooding is likely, and runoff could eventually lead to rises on streams and rivers. Damaging winds will become less likely as the low continues to weaken, but a few gusts to 60-70 kph could still occur.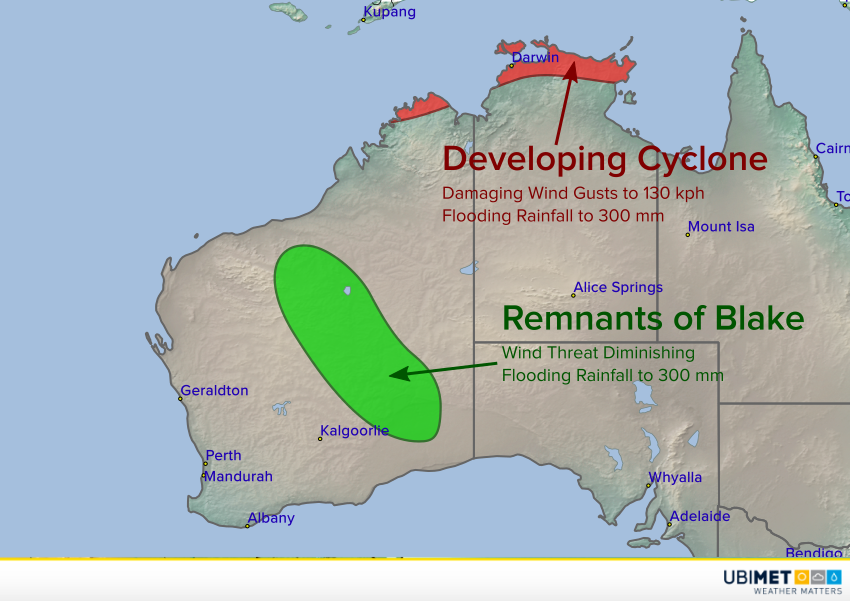 Another tropical low is organizing over the warm tropical waters just north of the coast of Northern Territory. A new cyclone is likely to be named later Wednesday or early Thursday. This cyclone will move slowly west, paralleling the coast of NT before potentially approaching northern WA late Saturday into Sunday. Heavy rainfall of 150-300 mm is likely along with dangerous wind gusts of 80-130 kph. The city of Darwin will be at risk for flooding rainfall and high winds late Friday through early Sunday.