Posts EN
Flooding Rains Spreading Down the New South Wales Coast!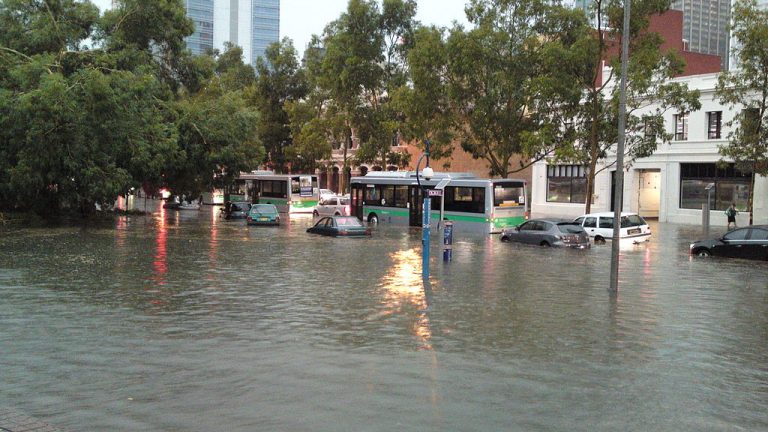 Heavy rains have been falling today along the coast of southeast Queensland and northeast New South Wales. Amounts exceeding 100 mm have been recorded in spots. This heavy rain is spreading south along the New South Wales. It's part of a pattern shift away from the dry, hot, wildfire-friendly conditions of a few weeks ago towards one that is cool and rainy.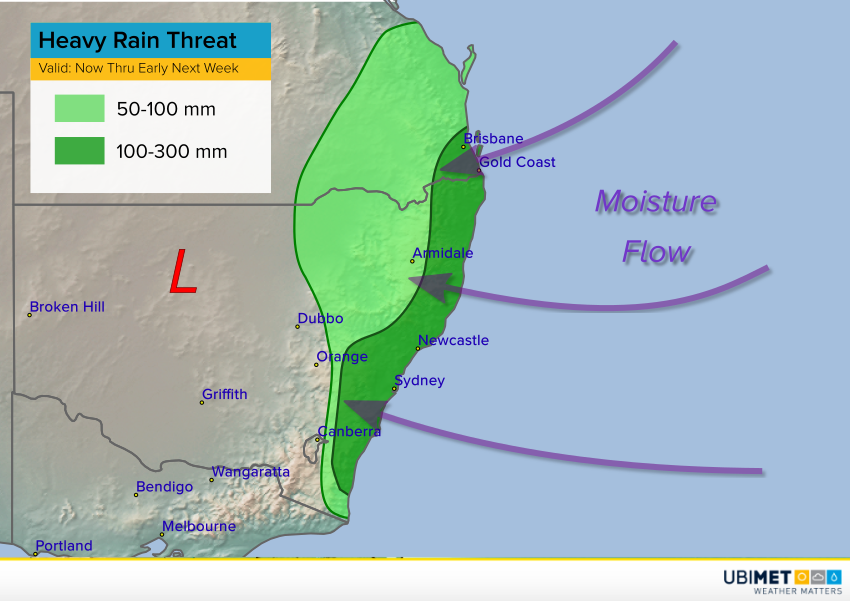 The map above shows the overall setup. An upper level low has parked itself over northern NSW and won't be dislodged for several days. Meanwhile, persistent onshore flow at the surface will bring moisture from the ocean into eastern New South Wales. This flow will be perpendicular to the mountain ranges, and east-facing slopes will help enhance upward motion of the moist air. The combination of these factors will make a perfect recipe for prolonged, occasionally heavy rainfall along the east coast of New South Wales, including the Sydney metro area.
Widespread rainfall totals of 150-300 mm are expected through early next week with localized heavier bands dropping totals upwards of 400 mm. These amounts will lead to serious flash flooding. Some of the mountain slopes are likely to see landslides. Increasing easterly winds gusting as high as 60-80 kph will combine with rain-weakened soils to down trees and powerlines, resulting in power outages.