Allgemein
Record Flooding Swamps U.S. State of Mississippi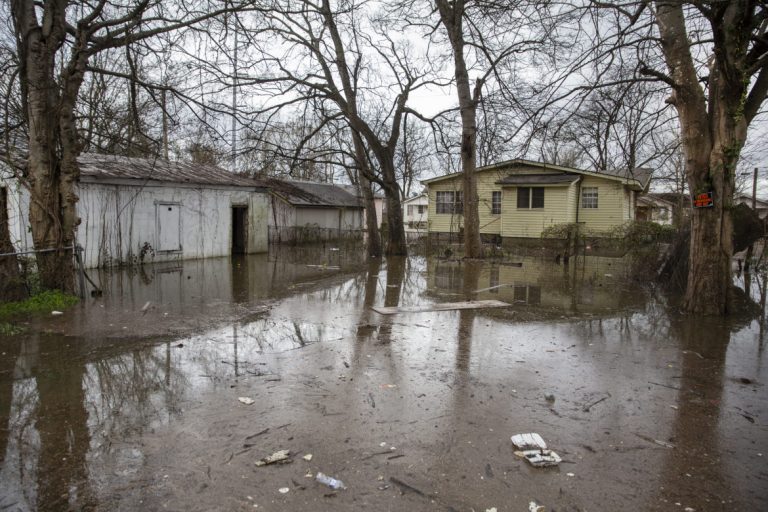 After months of relentless rains across the southern United States, significant flooding is underway throughout the region, with the state of Mississippi being the hardest hit. Particularly noteworthy is the flooding in and around Jackson, Mississippi. Here, the Pearl River has come over it's banks, and has inundated large swaths of the city. On Monday the river crested at 36.67 feet(11 meters), which is the third highest crest ever recorded at that location.
The Jackson MS area is dealing with terrible flooding from the #Pearl River, the most since the 1983 floods.#FEMA has much of this area marked as 100 year #flood zones. Know how YOUR property scores for free at https://t.co/kbJpj5Axue. Stay insured!https://t.co/BpgnN2XzTH

— HazardHub USA (@HazardHubUSA) February 17, 2020
According to the Mississippi Emergency Management Agency, hundreds of homes have been damaged due to the flooding. Numerous water rescues have been performed by authorities as several feet of water lies above the streets. Many residents have turned to boats as the only reliable means of transportation. Reports of fish, and even alligators swimming in the flood waters have been quite common. Mississippi Governor Tate Reeves declared a State of Emergency over the weekend, while in neighboring Alabama, a State of Emergency was declared on Tuesday, ahead of forecasts for heavy rain there.
@Sethrogen I was filming the flooding here in Jackson, MS, and a large fish started struggling across the road. That's when your redneck doppelgänger materialized out of the swamp and caught himself some dinner. pic.twitter.com/yVpkKZgNEu

— Kenneth Callahan (@HughPhem1sm) February 16, 2020
Mississippi is not the only state experiencing flooding. Many rivers, creeks, and streams across the South are at or above flood stage. Flooding along the Tennessee River in Tennessee was accompanied by landslides. This winter has been extremely wet across the South, and in many cases record amounts of rain have fallen. With more rain expected in the coming days, widespread flood watches are in place.
The Jackson MS area is dealing with terrible flooding from the #Pearl River, the most since the 1983 floods.#FEMA has much of this area marked as 100 year #flood zones. Know how YOUR property scores for free at https://t.co/kbJpj5Axue. Stay insured!https://t.co/BpgnN2XzTH

— HazardHub USA (@HazardHubUSA) February 17, 2020