Posts EN
Early Tropical Storm Arthur Skirting the Outer Banks of North Carolina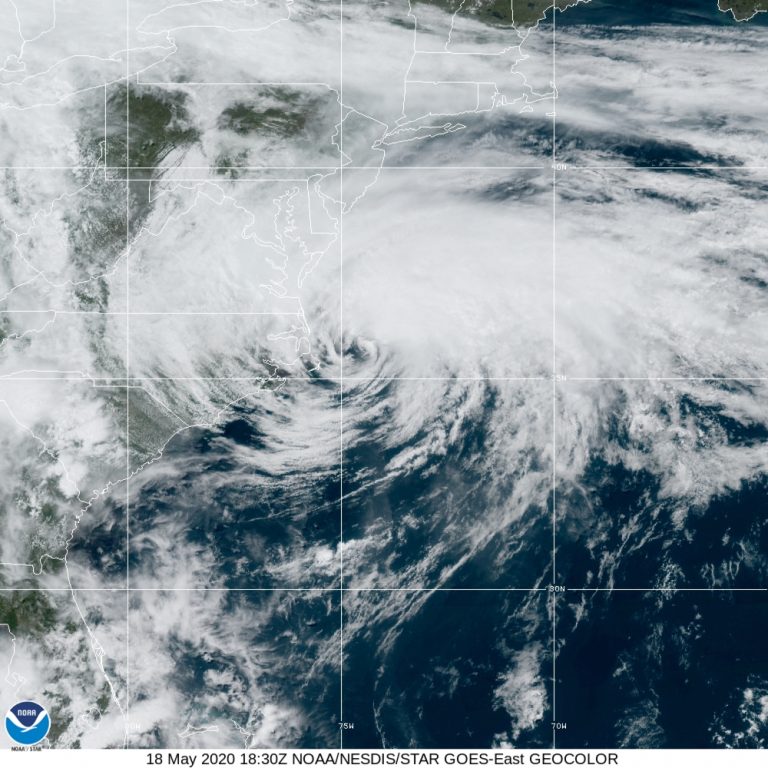 For the sixth year in a row, a named tropical storm has formed before the official start of hurricane season in the Atlantic basin. Arthur developed Saturday afternoon off the east coast of Florida, moving northeast. Overnight Sunday the storm approached the Outer Banks, a long chain of barrier islands off the coast of North Carolina. Ironically, it's the fourth time in the past 25 years that a storm named Arthur has opened the hurricane season by threatening the Outer Banks:
You can't make this up… #Arthur 2020 is the 4th Arthur to scrape the Outer Banks. It's most like the 1996 version, but this is weird. (Technically, the 2002 version wasn't quite a named storm yet when over the Outer Banks.) pic.twitter.com/vFG6vV9cIp

— Brian McNoldy (@BMcNoldy) May 18, 2020
The center of the storm passed within 50 miles (80 km) of Buxton, NC earlier today. Most of the heavier weather has been north and east of the circulation due to strong southwesterly winds aloft. Wind gusts over land have remained less than 40 mph (65 kph) judging by observation stations. However, higher winds are being recorded offshore (see map below). Some fairly heavy rainfall totals have been observed over eastern North Carolina, up to four inches (100 mm) Sunday night into Monday morning (see map at bottom). Rough surf and a minor surge of water are also affecting portions of the coast due to the storm.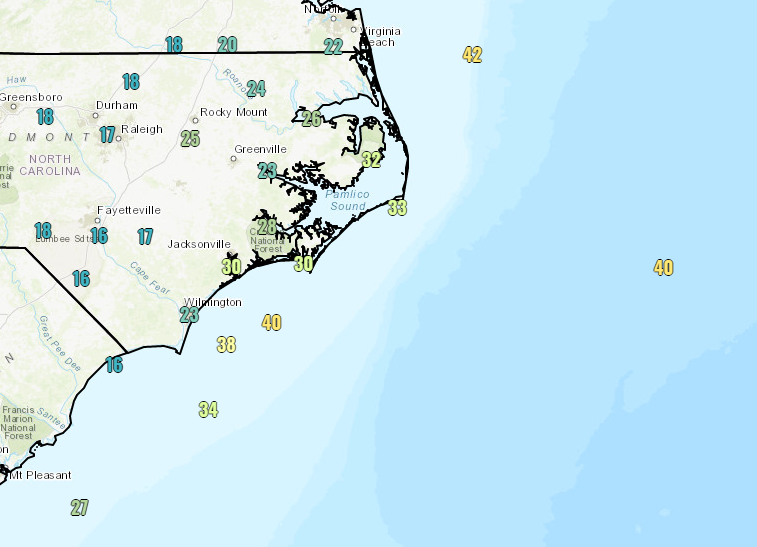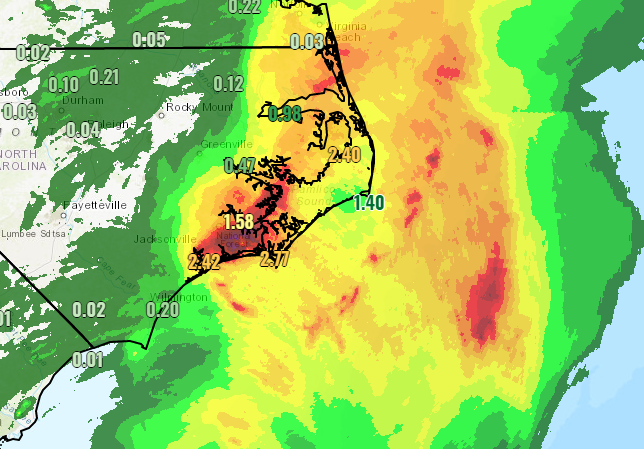 Arthur will continue to move east and away from the U.S. mainland in the coming days, weakening and turning extratropical as it does. However, lingering tropical moisture pulled into an upper low over the Southeast could contribute to flooding issues later in the week. The island of Bermuda may also see some gusty winds and locally heavy rains in several days as the remnants of Arthur approach.