Posts EN
Super Cyclone Amphan Heads Towards India/Bangladesh!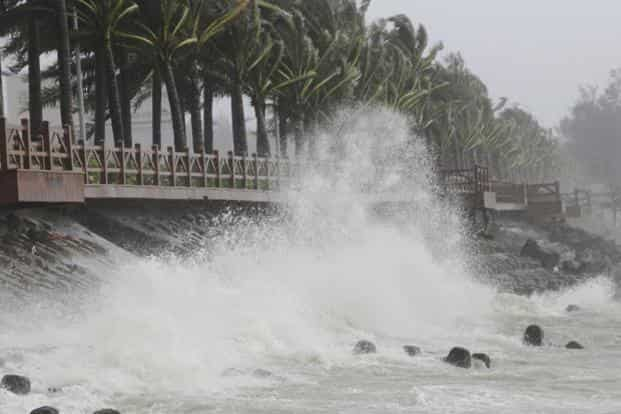 After undergoing rapid intensification, Super Cyclone Amphan became the strongest storm ever recorded in the Bay of Bengal by reaching peak wind speeds of 270 kph (165 mph) on Monday night. The monster storm is now on track to strike India and Bangladesh within the next 24 hours. Evacuations are underway as millions of people in both countries are in the storm's path.
Live Cyclone Amphan Map: Tracking the Storm's Path pic.twitter.com/5PUAE5jMNz

— Least News (@HaiderA79912617) May 20, 2020
The storm is forecast to make landfall near the border of India and Bangladesh, with the Indian city of Kolkata directly in its path. The region has a vast population, and Kolkata has over 14 million residents.
Had a sleepless night because of the noise made by winds #AmphanSuperCyclone. Yes the ferocity of the winds ll increase as the day progresses. pic.twitter.com/NWnhmOuzEC

— Kanishka Dhibar (@kkdhibar) May 20, 2020
Although the cyclone has weakened significantly from its peak, with winds currently around 165 kph( 103 mph), it is still a formidable storm, and will bring with it a multitude of hazards including flooding rains, damaging winds, and catastrophic storm surge.
High tide & Huge storm surge witnessed in Digha ahead of the landfall of #CycloneAmphan between its coast & Hatiya Islands (Bangladesh) later today.

Prayers for everyone…STAY SAFE.#Odisha #WestBengal #Amphan #AmphanSuperCyclone pic.twitter.com/g67UUFe2LB

— Rahul Upadhyay (@rahulrajnews) May 20, 2020
Storm surge is likely to be the most severe along the coast of Bangladesh, as it will be in the right front quadrant of the storm, the area in which winds are highest for tropical cyclones in the Northern Hemisphere. The coast of Bangladesh is very low lying, and this will further exacerbate the surge by allowing the water to flow farther inland. Also, given that the storm was once much stronger than its current state, it still contains the wave energy from its peak. This will make the surge greater than a normal storm of its current magnitude.
@NewThor Look at the Storm Surge threat for E India and Bangladesh. Red Alert! 16FT. #AmphanSuperCyclone #AmphanUpdates #Amphan #2020 pic.twitter.com/4gAiL2CXu2

— BGWX (@Brady30951303) May 20, 2020
Amphan is tied with Cyclone Harold, which occurred last month, as the strongest tropical cyclone of 2020 thus far. Amphan is also one of the strongest tropical cyclones ever recorded in the northern
Indian Ocean.
#UPDATE #AmphanSuperCyclone :It is the second super cyclone on record that has formed over the Bay of Bengal, said Mohapatra,IMD, chief,first was a devastating 1999 cyclone in Odisha state that left nearly 10,000 people dead. Evacuations Must" tidal waves could move 25 kM inland. pic.twitter.com/NuxxYy2h4U

— Hari Krishnan Pongilath (@harikrish2708) May 20, 2020