Posts EN
Tropical Storm Cristobal Brings Major Flooding, Tornadoes to the Gulf Coast!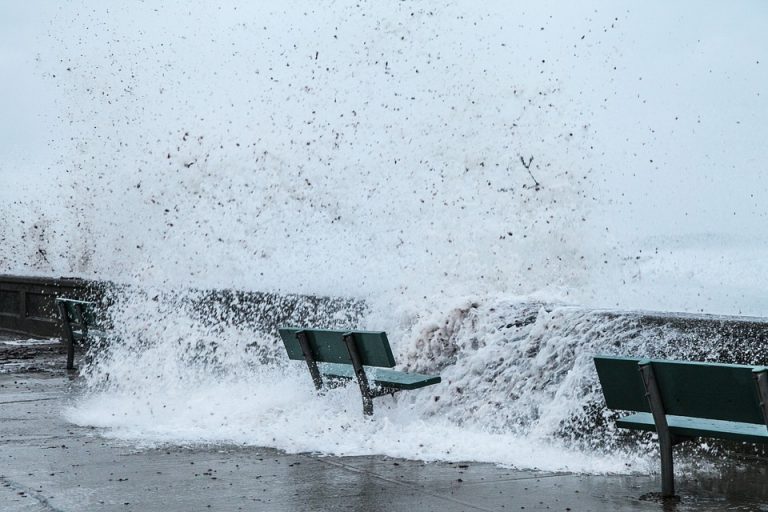 Tropical Storm Cristobal has been fighting unfavorable conditions throughout its journey across the Gulf of Mexico. Nonetheless, the storm has brought a destructive storm surge, widespread flooding, and even some tropical tornadoes to parts of the southeastern U.S. Cristobal made landfall this afternoon in southeast Louisiana. The storm will continue to move north in the coming days, spreading dangerous flooding into the Midwest.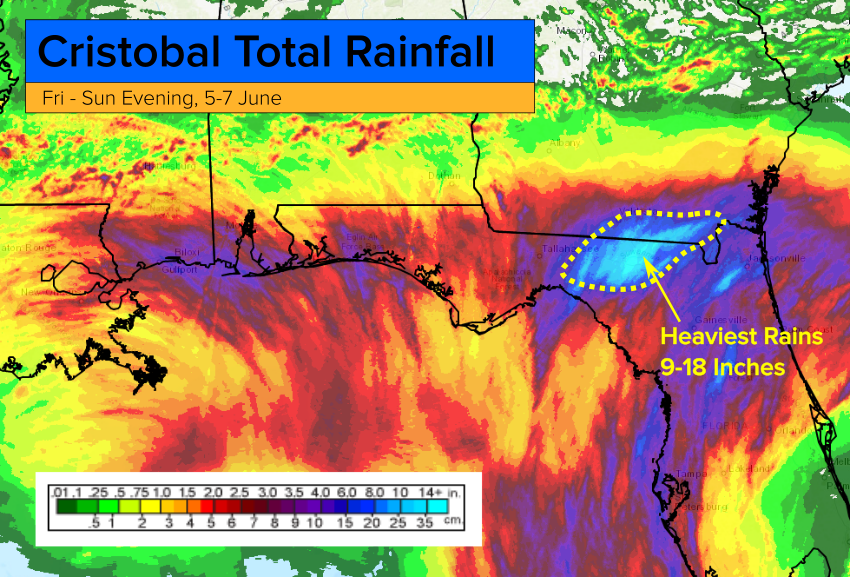 Days ahead of its U.S. landfall, the outer bands of Cristobal were already producing hazardous weather late last week. Northern Florida has seen more than a foot (300 mm) of torrential rainfall (see map above). Stretches of Interstate 10 remain closed due to the high water. A fast-moving tropical tornado roared into the city of Orlando around 7 pm Saturday evening (see video clip below). As Cristobal approached landfall today, communities along the central Gulf coast were inundated by a deadly storm surge of more than five feet (1.5 m) (see video at bottom).
WATCH: Video of possible tornado over Lake Conway in Orlando. pic.twitter.com/tynvuNMUN1

— Justin Warmoth (@News6Justin) June 6, 2020
🌀🌊 Storm surge flooding in Bay St. Louis from Tropical Storm Cristobal. pic.twitter.com/gH22OECvOR

— Brantly Keiek (@BrantlyWx) June 7, 2020
Cristobal will weaken as it continues to move inland heading into the new work week. Winds and surge will subside along the Gulf coast. However, a localized flooding threat will accompany the remnants of the storm as they move north along the Mississippi River Valley.