Posts EN
Brutal Heat Bakes the Western US, Intensifying the Extreme Drought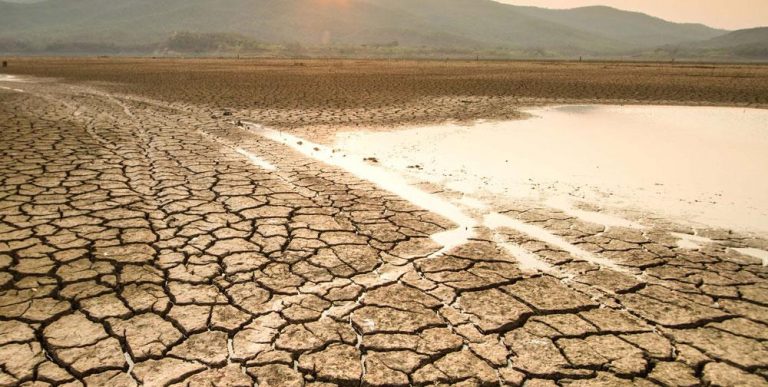 A heat wave is pushing temperatures to all-time record marks from the Intermountain West into interior California and the Desert Southwest. Triple digit heat has expanded as far north as Idaho and Montana, and as far east as Iowa and Missouri. Several cities have seen or will see record-shattering temperatures. The high on Tuesday in Salt Lake City was 107 deg F (42 deg C), tying the all-time record. Only twice before (2002 and 1960) has this mark been reached. It's all the more impressive since these records are being broken in mid-June, typically a significantly cooler month than July and August. Las Vegas nearly matched their all-time record of 117 deg F (47 deg C) on Wednesday afternoon. Billings, Montana saw temps reach 105 deg F (41 deg C) on Tuesday, hottest ever recorded in the month of June. Temperatures may get even warmer for some areas from Thursday into Friday. The forecast for Phoenix, Arizona is for highs to exceed 115 deg F (46 deg C) on four consecutive days, tying the all-time record.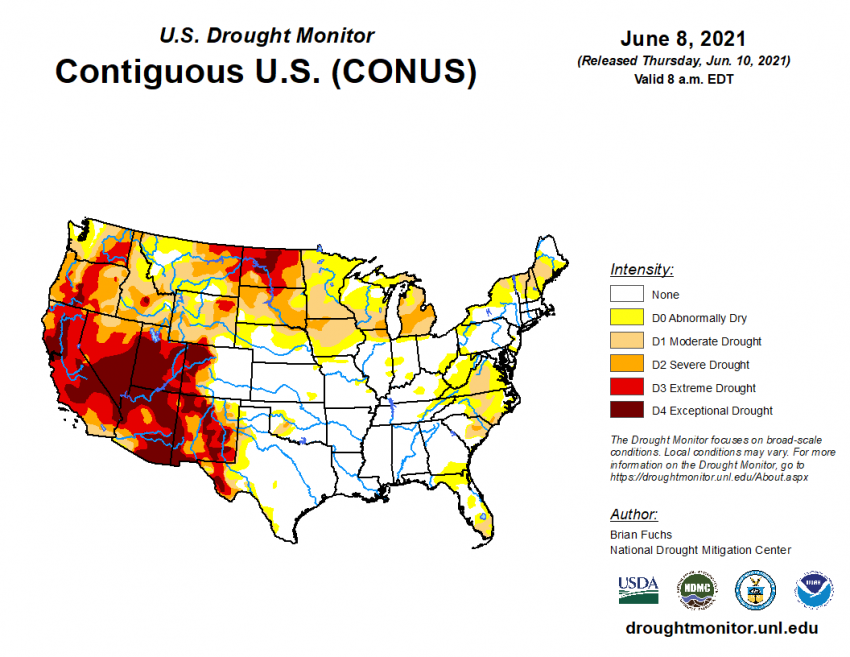 "Since 2000, Lake Mead has dropped 130 feet, about the height of a 13-story building. Islands in the lake that used to be completely submerged are now visible." https://t.co/PHjUt9Eh3E

— Austin (@J0k3rSSD) June 8, 2021
This blast furnace of a heat wave is only exacerbating an already critical drought emergency in the Southwest. The current drought dates back to the fall of 2020. Little to no rainfall has fallen in the past several months. As spring has turned to summer, this has created a vicious cycle of increasingly dry soil contributing to hotter air temperatures, which leads to drier soils, and so on. The crippling drought is putting intense pressure on freshwater supplies. Lake Mead, the largest reservoir in the US, provides fresh water for farms and homes from Nevada to Mexico. Steadily increasing water consumption and climate warming have put a strain on lake levels that dates back at least two decades. However, the recent hot, dry weather has accelerated the process. June is already the peak of irrigation demand for farmland in the Southwest and recently the lake level has been dropping up to a foot per week. It's currently at 36% of full capacity, the lowest since the lake was originally filled in the 1930s. This has triggered sweeping restrictions on water usage in the Southwest. Federal officials promise even tighter restraints if the lake levels continue to drop as forecasts indicate they will.