Posts EN
Tropical Storm Claudette Brings Tornadoes, Flooding Rainfall to the Gulf Coast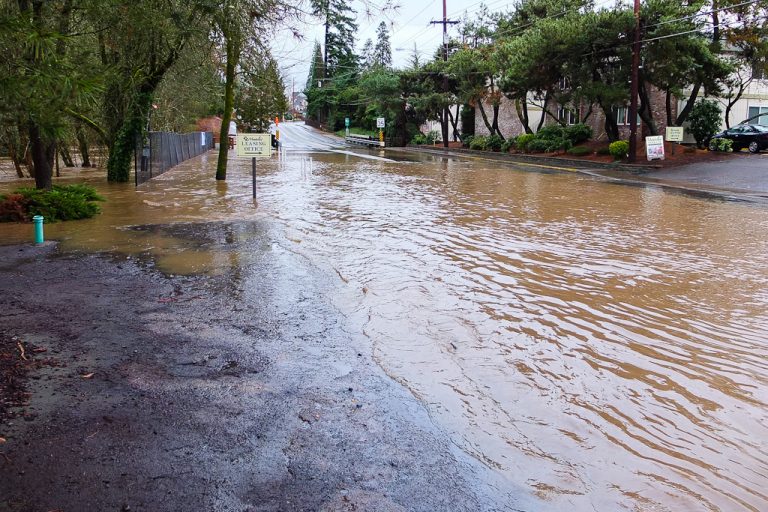 Slow-moving Tropical Storm Claudette, named early Saturday morning, moved ashore later in the afternoon. However, heavy rains from the outer bands of the cyclone have been affecting the central Gulf coast for days. Portions of far southeast Louisiana, southern Mississippi, and southern Alabama have been particularly hard hit. Widespread rains of 5-10 inches (125-250 mm) have fallen across this region. Isolated totals of 12-14 inches (300-350 mm) have been reported, leading to serious flooding.
Flooding near Central Avenue off HWY 603 in Bay St. Louis this morning from Tropical Storm #Claudette. Thanks to Drew Williams for submitting these through the @WLOX Weather App. 6.19.21 @NWSNewOrleans @spann pic.twitter.com/eS6mqG3BoP

— Eric Jeansonne (@Weatheric) June 19, 2021
Heartbreaking video of a resident in French Branch Estates in Slidell with water throughout their home. #lawx @FOX8NOLA pic.twitter.com/kk5PKl7Abq

— Zack Fradella (@ZackFradellaWx) June 19, 2021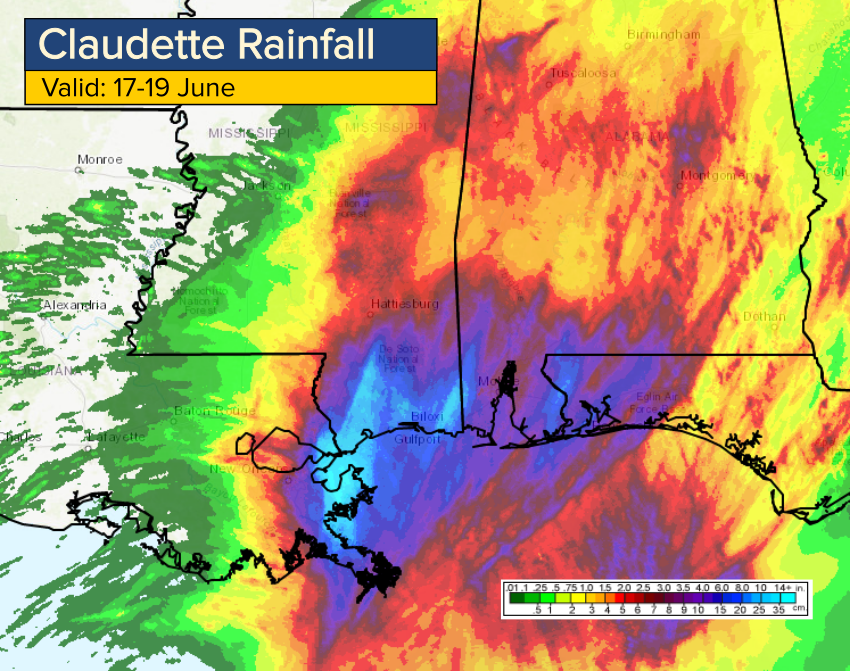 Strong winds have been less of an issue with the storm. A few stations have reported gusts in the 50-60 mph (80-100 kph) range. However, Claudette has also spawned several tornadoes over the Mid-South. Ten tornado reports were received by the Storm Prediction Center. The most intense tornado destroyed a mobile home park near East Brewton Saturday morning, injuring almost two dozen people. Claudette has been downgraded to a tropical depression as of Saturday evening. The remnant low is also picking up speed, moving to the northeast. As the storm speeds up and weakens, the threat for tornadoes and flooding will diminish tonight. Claudette is the first named tropical cyclone of 2021 to make landfall in the Atlantic basin. Experts predict a fairly busy season which will peak in mid-September. Lead photo courtesy Flickr user Tom Good.
NEW VIDEO: East Brewton, AL was hit hard this morning. We are being told at least one trailer park received significant damage. Viewer said he had to dog people from rubble. @WKRG #alwx #tornado #Claudette
Courtesy: Brewer Murphy pic.twitter.com/PQawroBOlB

— Ed Bloodsworth (@WKRGEd) June 19, 2021