Posts EN
Elsa Picking Up Strength, Now a Hurricane Skirting the Florida Coast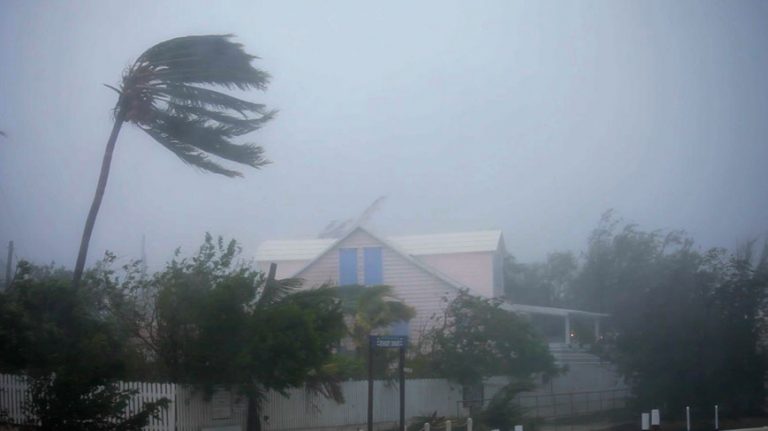 Tropical Storm Elsa intensified over the very warm waters of the eastern Gulf of Mexico on Tuesday and was reclassified a hurricane on Tuesday evening. Strong winds and heavy rains are raking the western Florida peninsula. The close passage of the cyclone is hampering rescue efforts associated with the tragic condo building collapse in Surfside, Florida. However, conditions should improve there as the storm pulls away on Tuesday. The hurricane is moving steadily north and will be making landfall on Wednesday morning near Cedar Key, Florida.
This footage shows the impact of Tropical Storm Elsa as it passed through the Florida Keys and other areas of South Florida in the past 24 hours. pic.twitter.com/f1LiiUu4Jj

— NowThis (@nowthisnews) July 7, 2021
Elsa passed between Jamaica and Haiti over the weekend, then western Cuba on Monday morning. The Florida Keys were next by Monday night (see tweet video above). A peak gust of 70 mph was recorded at Key West. Elsa has turned north and is moving parallel to the west coast of Florida, pulling even with Tampa as of Tuesday night. The west coast of the peninsula is experiencing the stronger, eastern side of the cyclone. However, Elsa is a rather small storm so the worst impacts are limited to the coast and offshore areas. The Big Bend region of Florida will see the worst conditions Tuesday morning, including damaging winds and a significant storm surge likely up to 4-5 feet in prone areas.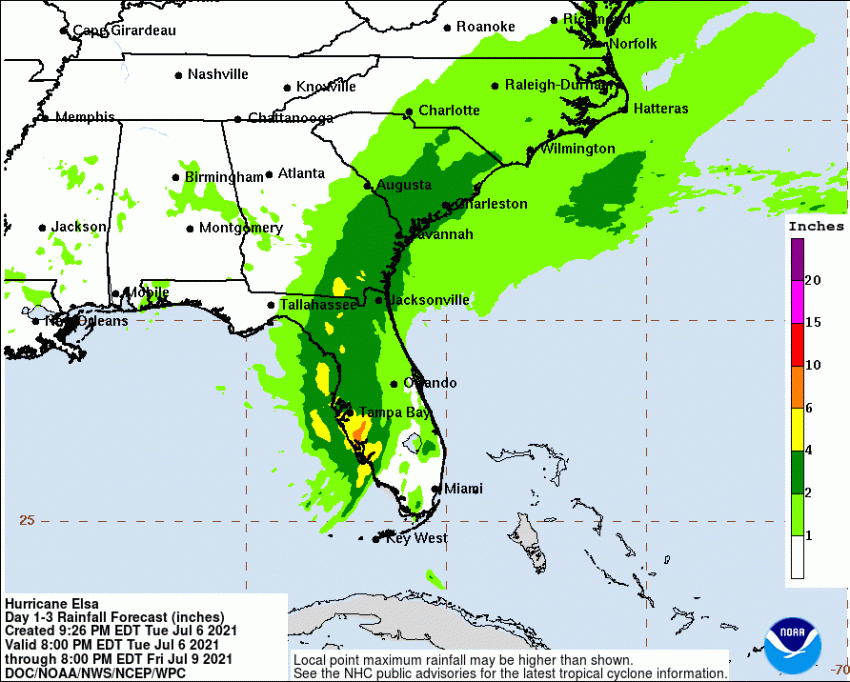 Elsa is expected to move north through northern Florida on Wednesday before affecting Georgia and the coastal Carolinas. The most widespread hazard will be flash flooding (see rainfall forecast above), although locally gusty winds and even a few isolated tornadoes are possible. The storm will pick up speed as it moves northeast towards Cape Cod and Maritime Canada Friday into Saturday.