Posts EN
Tropical Storm Henri Slams Northeast U.S. with High Winds, Flooding Rains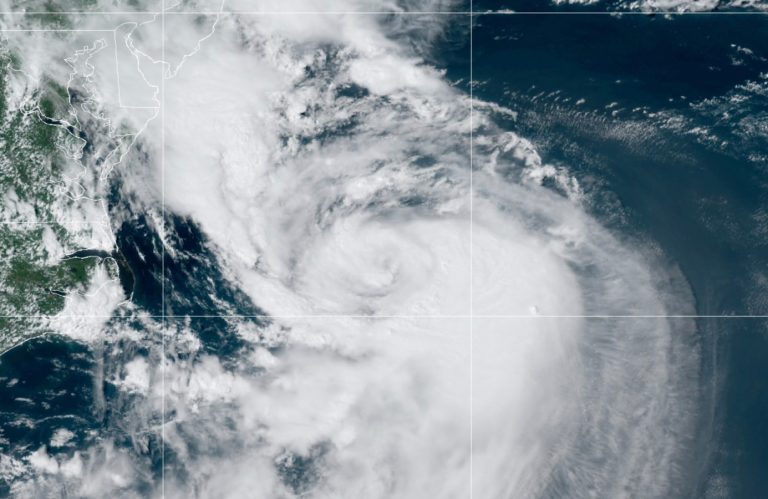 As expected, Henri moved ashore near the Connecticut – Rhode Island border during the midday hours on Sunday. Henri was not quite as strong as feared at landfall, but still spread damaging winds and flooding rainfall across the Northeast. The remnants of the storm have slowed to a crawl, meaning a prolonged and serious flood threat through the next few days.
#BREAKING: Significant Flooding Recorded In #Hoboken, New Jersey. #BreakingNews pic.twitter.com/I86EtUgaWq

— BREAKING NEWS (@Breaking_4_News) August 22, 2021
Tropical Storm Henri unleashed devastating rain across the Tri-State area as it made its way up the east coast Sunday. Video captured devastating flooding in Cranbury, New Jersey, which got rainfall totals approaching nine inches! https://t.co/6pB5co4byR pic.twitter.com/cMNpBudGFR

— Eyewitness News (@ABC7NY) August 22, 2021
Henri began producing heavy rainfall over the NYC metro area on Saturday evening. Central Park reported its heaviest hour of rainfall on record with 1.94 inches (50 mm) between 10 pm and 11 pm. The tropical downpour quickly overwhelmed the city's drainage systems, resulting in high water on streets and numerous stalled vehicles overnight. The heavy rain expanded into portions of New Jersey and Pennsylvania through Sunday morning. Widespread rainfall of 3-6 inches (75-150 mm) fell in the region with isolated amounts up to 10 inches (250 mm) – see map below. Severe flash flooding closed several major highways and interstates and prompted evacuations from stranded vehicles and even homes.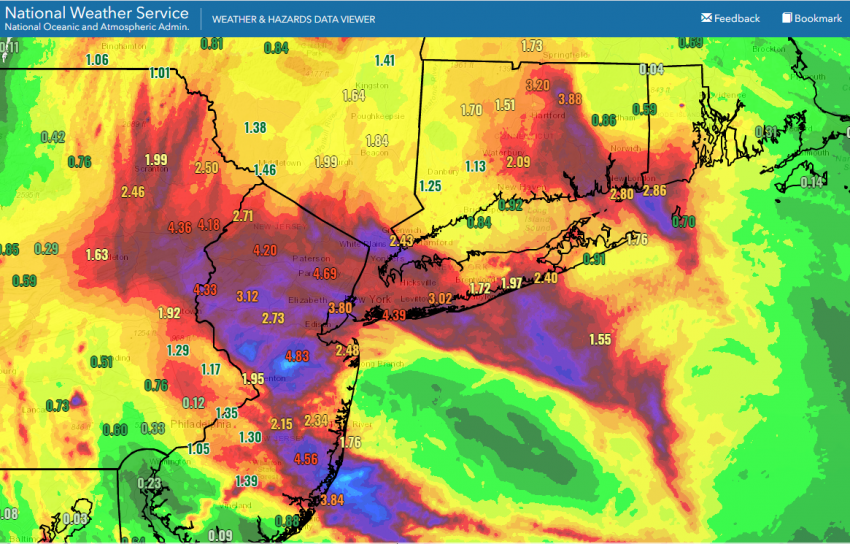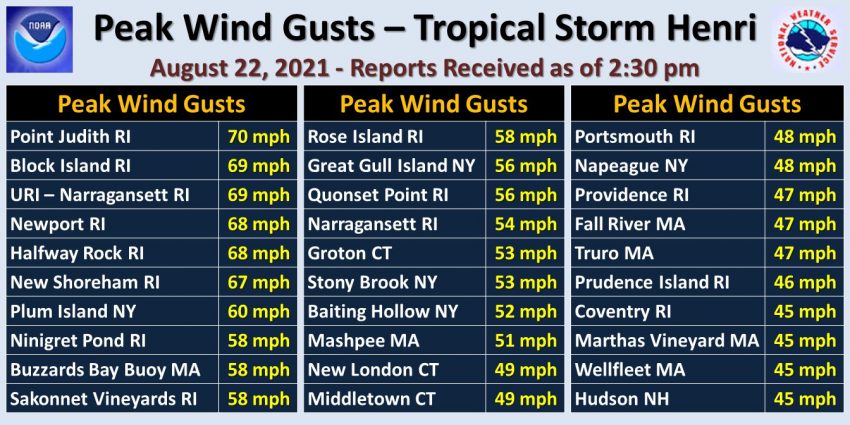 High winds were more of a factor further east near the landfall point of Westerly, Rhode Island. Gusts of 45-60 mph (70-100 kph) were common from eastern CT into RI and the Cape Cod region of southeast Massachusetts. A few stations reported gusts up to 70 mph (110 kph) – see graphic above. These high winds combined with rain-weakened soils to down numerous trees and large branches, compromising powerlines and leading to major disruptions of the region's power grid. At one point over 75,000 customers were without power in Rhode Island alone. Some of these households will likely be without power for several days. The storm also drove rough surf into area beaches, leading to erosion and in a few cases some minor surge flooding.