Posts EN
Remnants of Hurricane Ida Bring Severe Flooding and Tornadoes to the Northeast!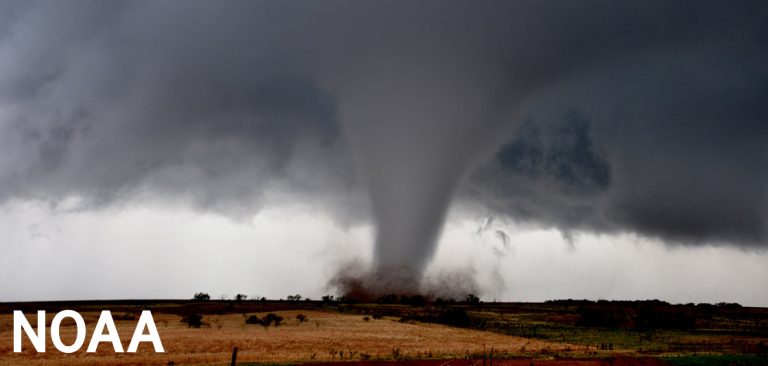 Hurricane Ida slammed the central Gulf Coast earlier this week, leaving behind scenes of utter devastation. Ida has weakened since then but continues to wreak havoc as it passes through the Northeast US. Several tornadoes have raked across portions of the Mid-Atlantic and Northeast this afternoon and evening. One powerful twister moved near Annapolis, Maryland, but the strongest tornado may have struck portions of central New Jersey, just south of Philadelphia. Roofs were ripped off of many homes in the town of Mullica Hills with a few totally leveled. Tornado warnings were also in effect at different points for Philadelphia and New York City.
Monster tornado intercepted!!!! @NWS_MountHolly @cbsnews @nbcnews pic.twitter.com/n9gsqHzueJ

— Ryan Thoden🌩🌪 (@ThunderThoden) September 1, 2021
JUST IN 🚨 Multiple houses completely destroyed after massive tornado in Mullica Hill, NJ pic.twitter.com/djC9KID1ur

— Insider Paper (@TheInsiderPaper) September 1, 2021
A far more widespread hazard today and tonight has been serious freshwater flooding. Rainfall in excess of five inches (125 mm) has fallen across southeastern Pennsylvania, northern New Jersey, the NYC metro, and into southern New England. Some locations have seen well over ten inches (250 mm). Central Park in Manhattan saw 3.15 inches (80 mm) of rain in one hour between 8:51 and 9:51 pm. This shatters the previous hourly rainfall record set just a few weeks ago as Tropical Storm Henri moved through. Newark, New Jersey reported their wettest day on record with heavy rain continuing to fall this evening. Knee-deep water inundated the baggage claim area of Newark International Airport, one of the busiest hubs in the U.S. Hundreds of motorists have had to be rescued from stalled cars across the busy urban corridor. The quickly rising waters prompted the National Weather Service to issue a flash flood emergency for the first time ever in the NYC metro area. Subway service has been suspended across the city tonight due to high water on tracks and platforms.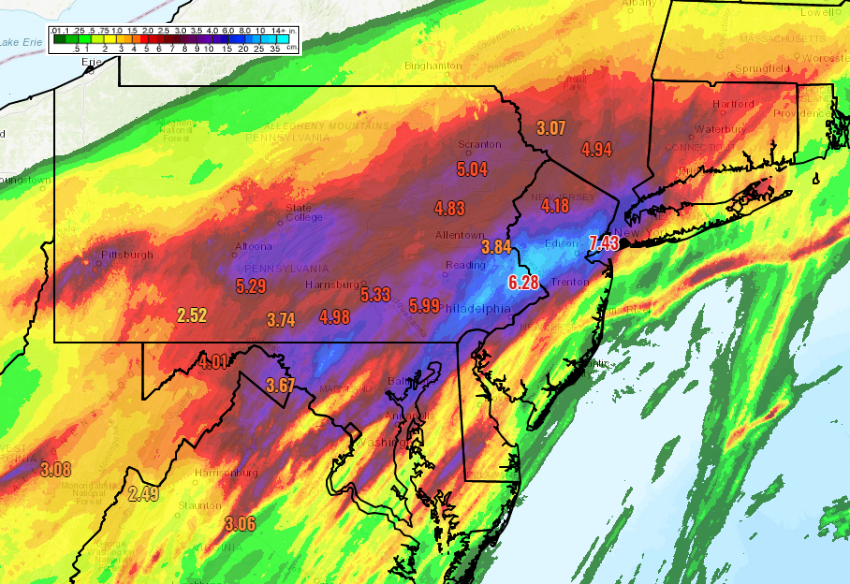 Queens Boulevard in Maspeth/Corona is a literal river at the moment. Bus fully flooded driving through, multiple cars stuck in the water. Absolutely insane. pic.twitter.com/LuSL9uWCEl

— Joe English (@JoeEEnglish) September 2, 2021
Incredible flooding images at Baker Park in Frederick, MD. #IdaAftermath pic.twitter.com/bfmLPuuT07

— Eric Flack (@EricFlackTV) September 1, 2021
NYC Subway is flooding pic.twitter.com/ymqri2Lw4p

— DJLouieStylesTV.com (@DJLouieStylesTV) September 2, 2021
Newark, N.J. airport baggage claim #tropicalstormida pic.twitter.com/2ahA7XV3eM

— David Begnaud (@DavidBegnaud) September 2, 2021